[vc_row][vc_column][vc_column_text]This is our third installation of a mini series of dive site information! As MV Nautica visits Pulau Tioman on a regular basis, some of you might ask, what's the difference between the normal land trips and with an LOB. Out of the many reasons, the chance to visit further dive sites which will be hard to get to if you are diving from a resort.
Dive site information for Bahara Rocks, Pulau Tioman at a glance,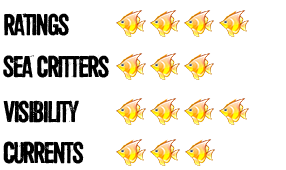 Bahara Rocks, or locally known as Tokong Bahara, is often referred to by many divers as the "best dive site" in Tioman. Unfortunately, not many resorts are willing to travel the distance required to reach this particularly exceptional site. Located south west from Tioman Island, there are not many other dive sites within the area. Hence, scheduling boats to visit this site is exceptionally costly to land based dive operators. However, this magnificent dive site is well worth the wait.
Identified by its two distinct rocks protruding from the water surface, Bahara Rocks also has a lighthouse on its bigger rock, acting as a deterrence to passing boats who may run aground in the area. Lying almost in the middle of nowhere, its unsheltered waters invite many larger fishes and sustain a great environment for the reef to grow.
Bahara Rocks is very prone to currents, often making it a drift dive, where a Diver Surface Marker Buoy (DSMB) is most definitely vital for the boat to locate and retrieve the group when they are only surrounded by the blue swells.
Expect to see reef fishes in sizes never imagined possible and the resident black tip reef sharks circling around their regular spot. Coral structure in sizes only dreamt of and the tranquillity of having fewer dive groups in the area. This is an experience that can only be made possible by doing a liveaboard on MV Nautica, where the far off dive sites are very much within reach. Be prepared to be amazed."Want to dive Bahara Rocks? Join us on our next LOB Tioman trip!"